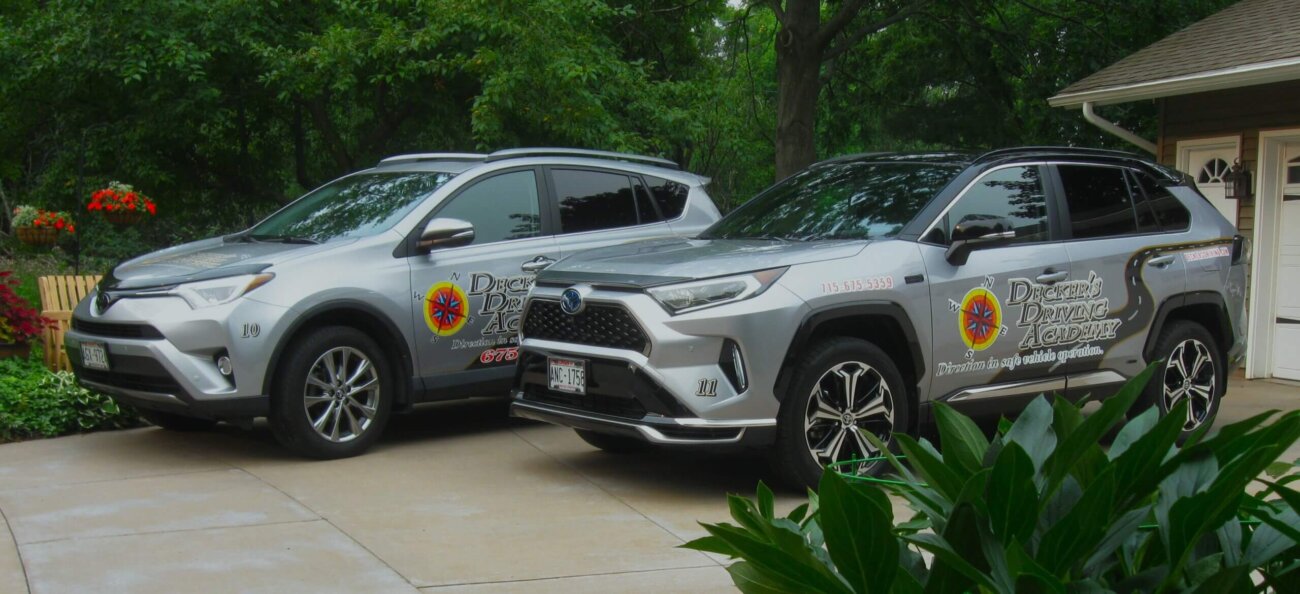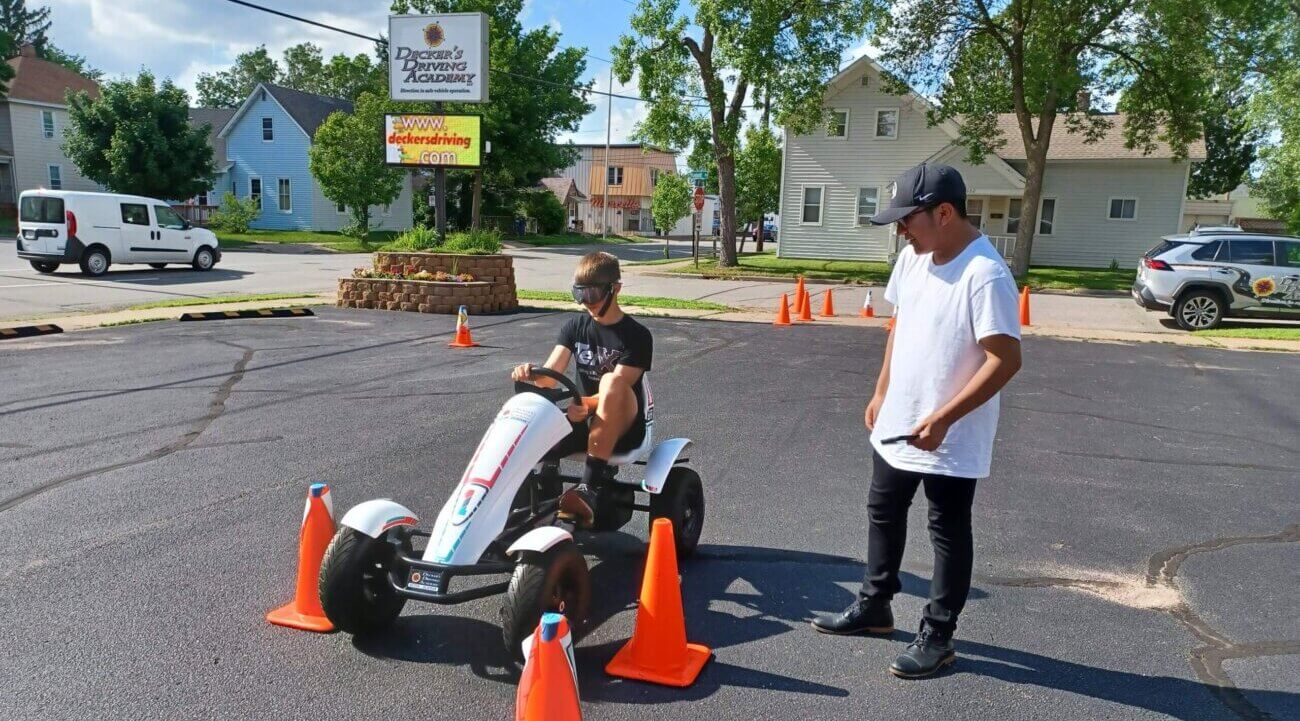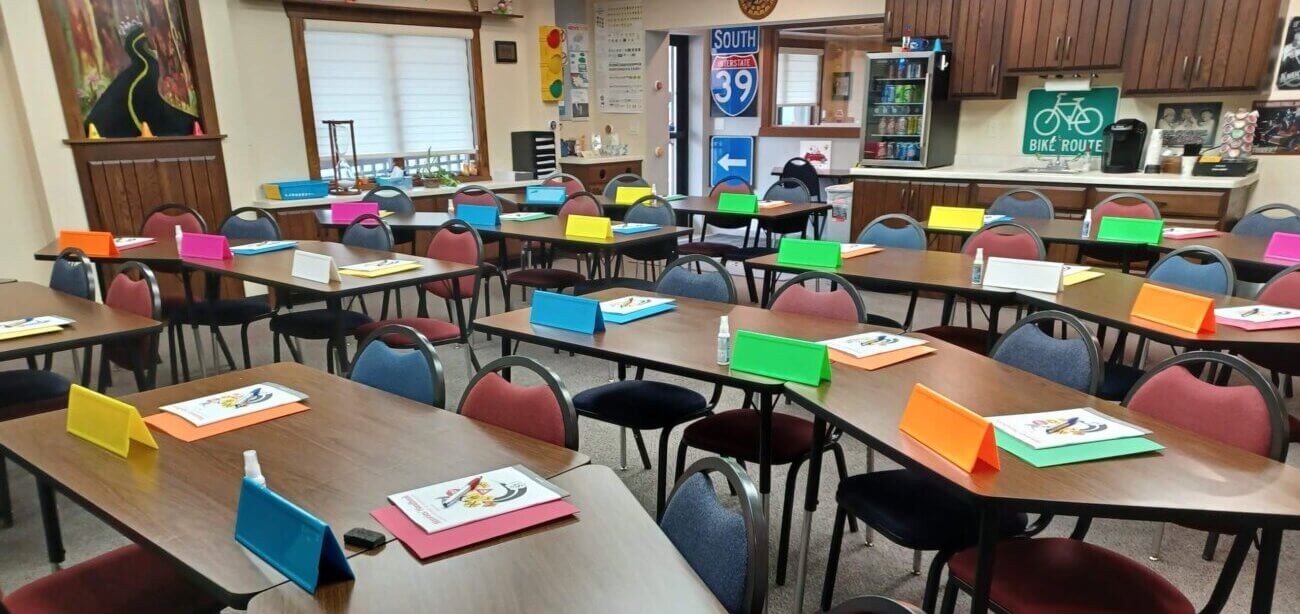 Important Message
As of January 1, 2024, the waiver for the road test will be over. ALL students who will be eligible for the probationary license after 1-1-24 will need an appointment for a road test. For those students who will be eligible in January, please schedule your road test NOW.
First off, THANK YOU, to all the 100's of folks who sent such warm regards to our announcement back in September. We do understand the disappointment many of you faced with the choices available in the area for drivers' education, Karen and I, because of this, have made the decision to reopen the driving school until we retire years down the road.  The price for our services will be $495.00 for the entire course, those who would like to do the internet instruction can sign up online and begin. In person classroom instruction and behind the wheel is now up and running by clicking on the choice at the bottom of the screen.
There will still be door to door services in the Wausau and Everest areas, but not in the outlying areas as this way we can expect students will be at the appointment as their parents will need to bring them into Wausau or Everest. I am sorry for these changes but when I looked at the thousands of dollars we lost because of no shows, rescheduling, down time for employees, wasted wear and tear on equipment, etc., well, the driving school just can't keep surviving. Again, please read the contract before submitting, so we are all on the same page.
Back before Covid 19 hit we had a pass ratio with our students of 97% for the road test on their first try. The DMV examiners have told Tom that he should have been doing this 20 years before we started in 2005, as he teaches students how to survive and not just pass the road test as so many driving schools do. Our program helps students to be the best at driving as they can, without cutting corners with missed lessons and missed hours for behind the wheel and classroom as others do. Our driver education vehicles have dash cams in all to protect the student, instructor and equipment and we drive Toyota Rav4 vehicles. If you would like a superior program for your young driver, look no further then Decker's Driving Academy. Decker's Driving Academy has been open since 2005 as we have been teaching for 18 years. If you are still reluctant on your decision, contact one of the many students in the congratulations screen, they won't steer you wrong. 
On My Mind – What is Changing
Over the last 18 years parenting and student attitude towards driving is changing, as well as my disbelief in how this all affects us and our
society as a whole. Many of you folks have read the complaints that have been posted on social media, and all I can say is some of these are
made up as these folks were never customers of ours and the others are people who have students who missed their lesson and were charged
the no show fee and received no pity from the instructor or myself  for their students no show. Parents will say to us "well they are only 15",
even though they want to drive a 2-ton vehicle around by themselves. Parents now go to social media to voice their concerns to blame us for their
students irresponsibility. When I had 10 cars going, we had on average 50 no shows per month, a business can't keep up with rescheduling,
as well as lost time running around the county. This is why these students go to the bottom of the call list and we move on to a student who is
responcible and really wants a drivers license.
I have learned some very valuable information about the last 10 years of the business.
CONGRATULATIONS





10242023


Addison Augustine  Startford High School


Drew Gage  Stratford High School


Collin Mielke  Wausau East High School


Brooke Murphy  Wausau East High School


Maddilyne Saltzman  Wausau West High School


Duncan Thao  Wausau East High School





12072023


Mason Blank  Wausau East High School


Evan DeBroux  Marathon High School


Tyler Staszak  Wausau East High School


Mitchell Zemke  Marathon High School


Neah Zimmermann  D.C. Everest High School