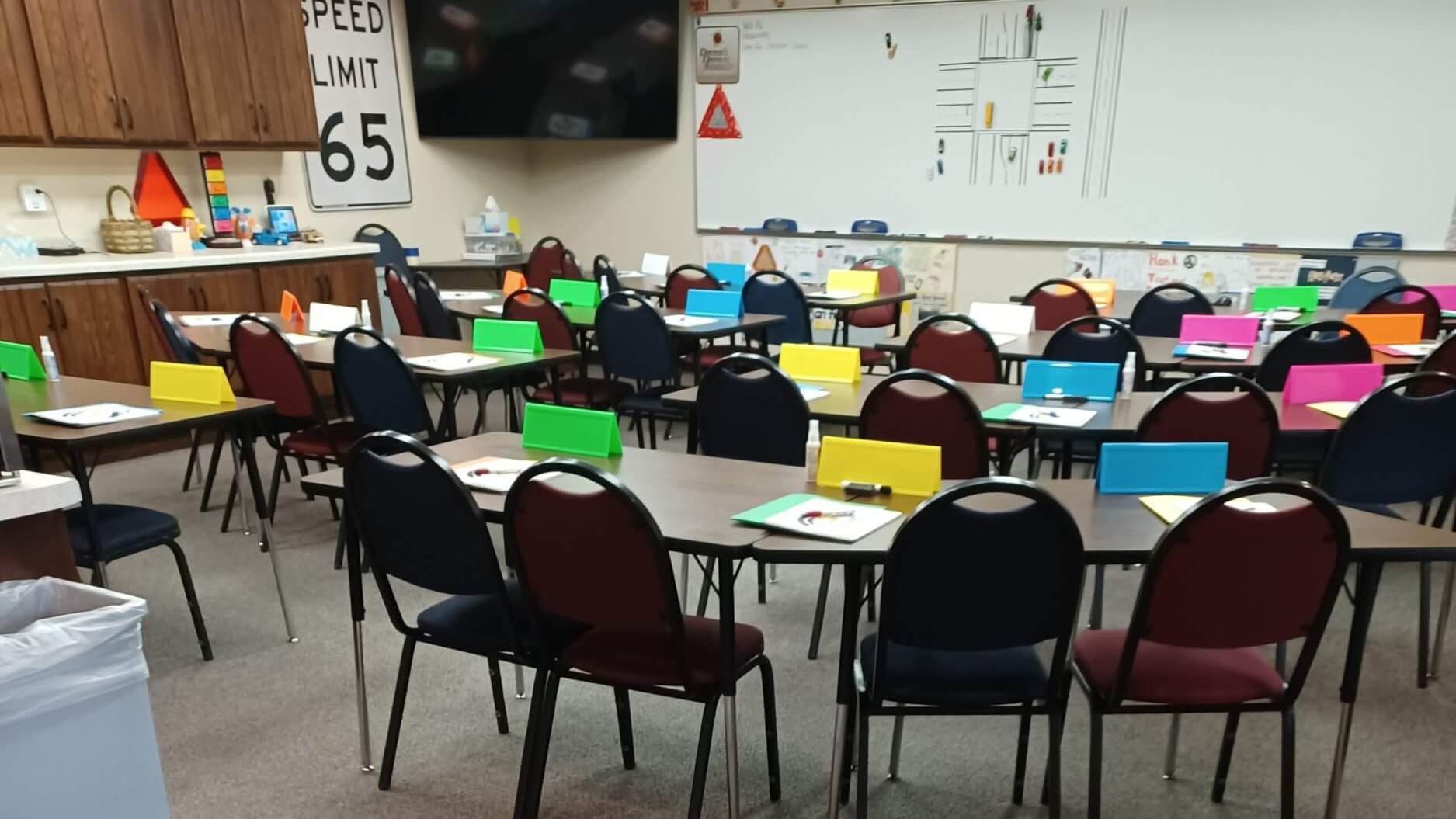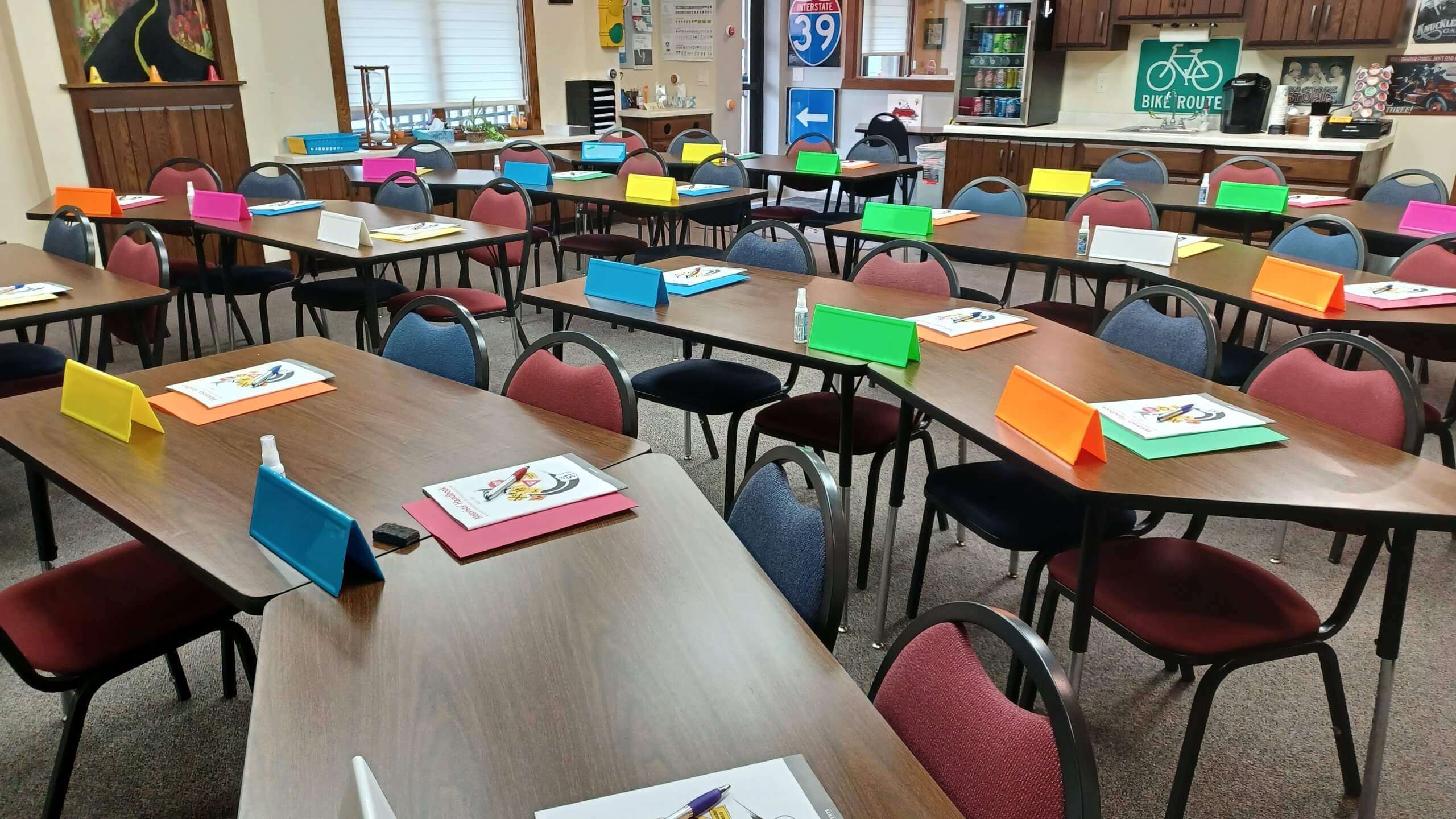 Welcome to Decker's Driving Academy LLC
We are so glad you stopped by!! We have many different programs for your student to choose from, in person instruction, internet instruction or combination of both, with or without behind the wheel instruction. Our summer classes are listed and remember that we allow students to flip-flop between classes to help out with family schedules and other appointments, this way students don't have to do the homework associated with the missed class. If things become confussing, please call us at 715-675-5359 so we can help clarify the questions you may have. 
With No Government Intervention a Gas Surcharge Must Be Added
Gas Surcharge will come into effect June 15, 2022 in the amount of $25.00. Which means any student signed up on June 15, 2022 or later will have this fee imposed on their account. With the government not looking to end the fossil fuel problem, we have no choice but to impose this charge to compensate for the increase in gas prices and not to compromise our driving curriculum. This surcharge will discontinue when gas prices fall below $4.25 a gallon. 
June's Driving Tip of the Month
With many of the traffic lights on sensor's, as many are not on timers anymore. Driver's need to pull up to the commitment line or in line with the traffic light post this way the sensor will pick your car up and change the signal. If you are back to far or over the first white line this would cause the sensor eye from detecting your vehicle and the signal light will not change. Sometimes they go out of adjustment by wind or hail if after 30 seconds nothing is happening allow your vehicle to creep forward a little, this will usually help the signal sensor to detect your vehicle. 
New Service to Help With Student's Missed Appointment's
Since some parents get angry with us for not texting their student when they have an appointment when pick up is from school or home to avoid paying the no-show fee of $50.00. Decker's Driving Academy will be adding a new service for students who have a problem with remembering as well as parents and do not understand how to set up reminders on their phones. For $100.00 (above the tuition price) we will text your child of their appointment when we arrive at school, home, or wherever pick up will be to avoid the $50.00 no show fee, but this fee will be added if the child still does not show up. We are listening to your concerns, and if you need a secretary for reminding your child of an obligation, we are here for your family. Just let us know when signing up you would like this service and we will mark it down on the child's behind-the-wheel card. If you have any questions, please let us know.
Welcome to Decker's Driving Academy
We are your complete driver's education facility, fully licensed by the State of Wisconsin, Department of Motor Vehicles for the education of Classroom, Behind the Wheel, Internet, Hybrid Internet, 9-hour Behind the Wheel, Refresher Class and Right of Way instruction. Here at Decker's Driving Academy we have a different approach to drivers' education:
Classroom Instruction has very limited book reading, as we believe more in activities, demonstrations, discussions, playing games to help with retention of material presented. Gone are the days of book and worksheet instruction. We use drunk buster goggles to show impaired driving along with driving pedal karts to help with understanding of distracted driving (like cell phone usage). This is to help students better understand the importance of focusing on the task at hand with driving.
For ALL Behind the Wheel instruction we have Pick up and Drop off where you need it, within the area, no inconvenience to the parents to run students to a school for drop off and pick up place for instruction. We also offer text reminders to students, for $100.00 we will text your child upon arrival at the pick up point that was agreed to for each lesson, to help students not miss their drive time and avoid the $50.00 no-show fee. (No-Show fee will still apply if student still does not show up after being texted) Also, as of June 15, 2022 we will be adding a gas surcharge to ALL accounts in the amount of $25.00. Since the government refusses to do anything about the economy, we have no choice but to pass this on to the customer. This is to keep our behind the wheel program up to our standards and not start to cut corners. This surcharge will be discontinued when prices fall below $4.25 a gallon.
Online classroom is also available to students who do not want to come to classroom or have very busy schedules. These are thirty 1-hour sessions that must be completed in succession to satisfy the State requirements. State law only allows 2 sessions per day to be completed.
Internet Hybrid Class, which is the best of both programs. 20 hours of internet class and 10 hours (5 days = 2 Hours per day) of classroom instruction where students will get more hands-on instruction.
State written test given to students (under age 18) in class, at no charge to our families. Students prefer to take in a classroom setting, more relaxed with much less pressure.
We have many different teaching aids to help with understanding the task of driving today. Talking helps with understanding but actual activities and demonstrations relative to actual situations helps students realize on a more realistic scale of comprehension related to driving. Decker's Driving Academy is your BEST choice for the education of your student driver, not for just passing the road test, but making sure they are a safe, courteous and defensive driver in our communities. Come and experience the difference, you will be glad you did!
05232022

Cynthia Ahles Wausau West High School

Matthew Annis Marathon High School

Daniel Beck Newman High School

Ava Basteman Wausau East High School

Jacob Brearley Wausau East High School

Caleb Buchberger Wausau East High School

Patrick Byrnes Mosinee High School

Ethan Chambers Wausau East High School

Maria Cicha Newman High School

James Dadabo D.C .Everest High School

Noah DeMoss Wausau East High School

Jesse Hintz D.C. Everest High School

Aiden Holm Wausau West High School

Nathaniel Huebsch Marathon High School

Autumn Hughes Wausau West High School

Solomon Jaipuri D.C. Everest High School

Alyson Johnson EEA Wausau Charter

Brooklyn Khammanivong Wausau East High School

Javen Khang NTC Alternative

Carson Kirsch Wausau West High School

Emilee Koskey Wausau East High School

Ava Krueger Marathon High School

Noah Krueger Wausau West High School

Catherine Lennartz Rice Lake High School

Jacob Lepak Marathon High School

Devon Lierman Wausau East High School

Westin Martin Home Schooled

Tyler Melby WAVE Wausau Virtual

Caiden Nikolai Newman High School

Matthew Obremski Mosinee High School

Miles O'Keefe Marathon HIgh School

Claire Otto Wausau East High School

Chance Paul Home Schooled

Christian Pintor Bailon Marathon High School

Reya Pitza Wausau West High School

Topanga Prentice Merrill High School

Sabina Ramos Wausau West High School

Isaiah Rodriguez Faith Christian Academy

Alicia Salisbury Merrill High School

Molly Salzman Wausau West High School

Jacob Sommers Marathon High School

Adam Symmank Wausau East High School

George Vang Wausau East High School

Nolan Wagoner Home Schooled

Iris Waldvogel Wausau West High School

Aiden Wallis D.C. Everest High School

Kristin Will Wausau West High School

Darius Yanez Wausau East High School

06012022

Mary Lou Folwarski Mosinee High School

Abbigail Fox Wausau East High School

Caleb Garrish Wausau East High School

Isaac Hayes Wausau West High School

Dayanara Madrid Wausua West High School

Emersyn Reich Wausau East High School

Sophia Stahnke Wausau East High School

Hailey Tlusty Newman High School

Alexis Ullenbrauck R.V.A. Home

06062022

Norah Adams Northland High School

Talie Bassett Wausau East High School

Angelina Bernardy Mosinee High School

Tiffany Butron Wausau East High School

Lola Carter D.C. Everest High School

Jadyn Dahlke D.C. Everest High School

Abigail Duerr Athens High School

Brenna Dulak Mosinee High School

Chase Erickson D.C. Everest High School

Alina Firkus Mosinee High School

Olivia Gorski Mosinee High School

Angeles Juarez Vasquez Wausau East High School

Josephine Keller Wausua East High School

Hayden Koschik Wausau East High School

Roy Kressman D.C. Everest High School

Ellyanne Manecke Athens High School

Elle Nelson Wausau East HIgh School

Jax Neumann Mosinee High School

Isabelle Olson Mosinee High School

Ryan Simonis Mosinee High School

April Vidal Mosinee High School

Canyon Weisman Mosinee High School